Photo Finish - day 3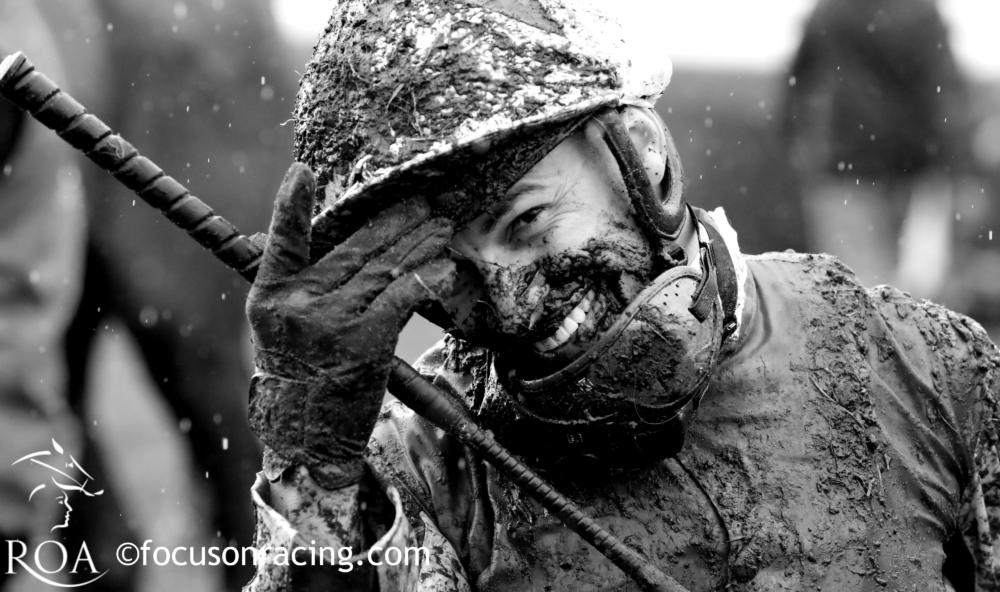 Muddy Silvestre de Sousa
Date: 10.05.19
Location: Chester Racecourse
Race: Chester Cup
Camera: Canon EOS-1D X Mark II
Exposure time: 1/1250 sec
F-stop: f/7.1
One of those horribly wet days when you don't expect to take any good pictures. I had just raced down from my position on top of the old press room roof and bumped into Silvestre who was probably the only person wetter than me on the course. He was taking his goggles up and glanced up at me, and flashed these white teeth and a sparkle in his eye – God knows what about! It just shows that racing is still good fun in spite of the conditions.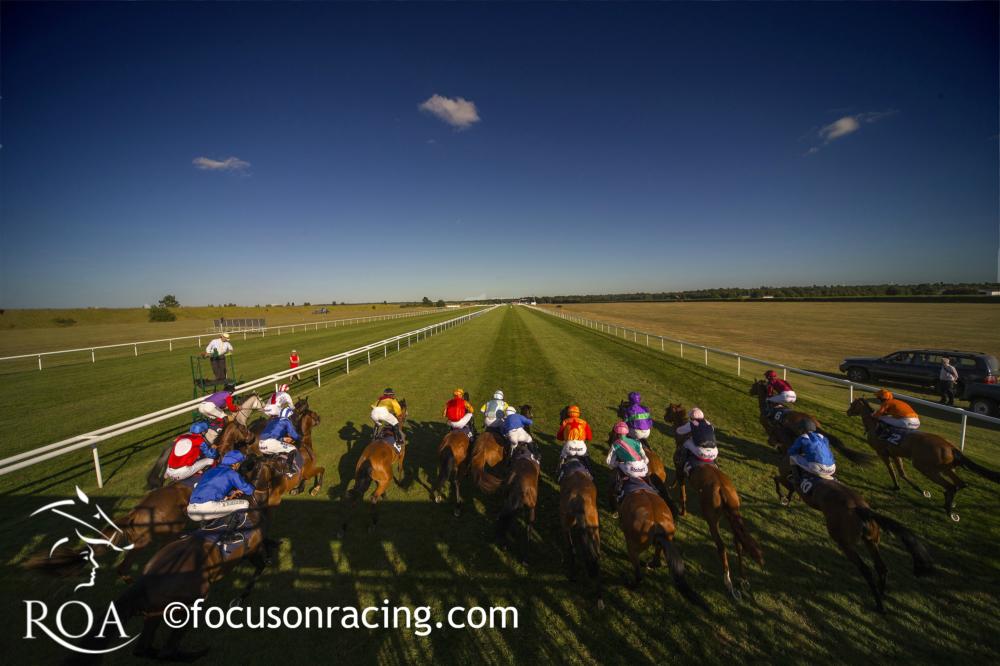 Stalls
Date: 19.07.13
Location: Newmarket Racecourse
Race: The poptelecom.co.uk maiden Fillies Stakes, won by Folk Melody
Camera: Canon EOS-1D X
Exposure time: 1/2000 sec
F-stop: f/7.1
Here, I fastened a remote camera to the top of the section where the two sets of stalls met. It was a bright summer evening, so the stalls make the shadow from what they emerge from. It is the 7f start, and the lines on the track and the rails pull you into the shot and lead you to the stands in the distance. You can also see the dangers of the start, with the jockey in the Godolphin second silks (Neil Callan) almost going out of the side door. The winner was the slowest away.
Take a look at the pictures from previous days here:
Day 1
Day 2