Photo Finish - day 4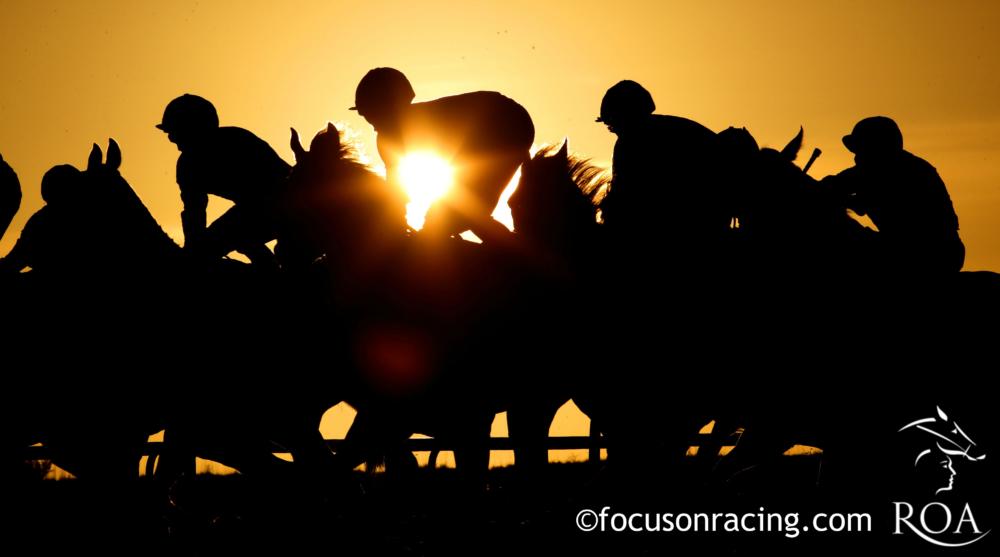 Sunset
Date: 02.11.18
Location: Newmarket Racecourse
Race: WSG Sport Signage Handicap Stakes, won by Little Joe
Camera: Canon EOS-1D X Mark II
Exposure time: 1/1600 sec
F-stop: f/22
Newmarket is a great course to get interesting shots as is has so much space, and huge horizons. This was at their last meeting of the year in early November, and the sun drops so quickly at that time of year that you need to choose your spot carefully. I was on the floor, and this was taken just after the stalls opened, and I took a few frames to get just the right angle of the sun coming through the jockey's frame and silhouetting the field.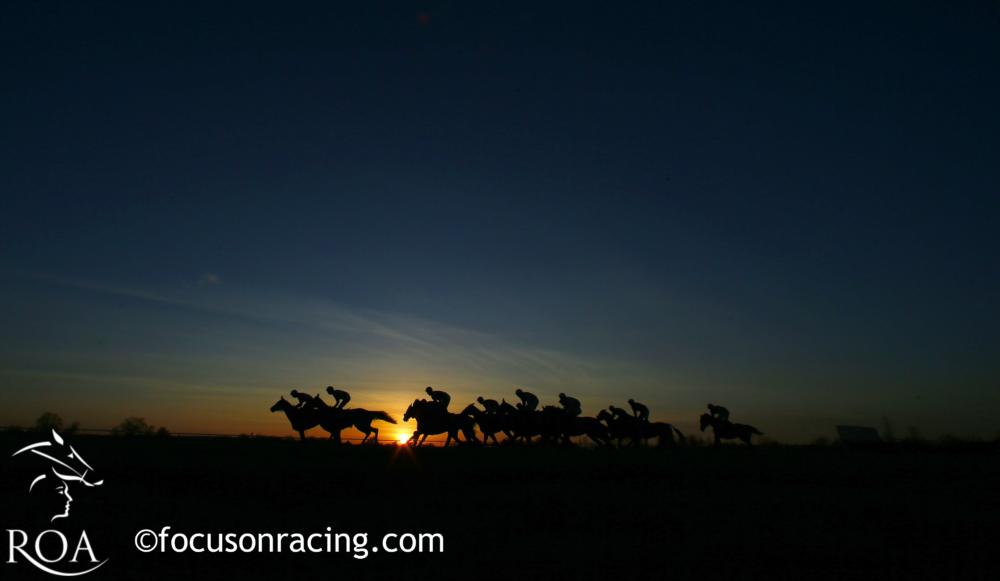 Faraway Sunset
Date: 21.02.19
Location: Huntingdon Racecourse
Race: Mansionbet Mares' Maiden Hurdle, won by Loveherandleaveher
Camera: Canon EOS-1D X
Exposure time: 1/2000 sec
F-stop: f/14
Another great track for having a vast sky to picture. Again, the last race on the card, this was set up remotely with the camera on the turf, but I was standing next to it. I must have taken at least 30 frames of this, and most of them the sun was obscured. I love the spectrum of colours in this picture, with the jet black of top and bottom, and the light creating an almost iris shaped focus. Just behind the trees, the A1 is roaring away in the background, but this shot just conveys the peace and tranquillity of racing away from the stands.
Make sure you have a look at Dan's selections from other days:
Day 1
Day 2
Day 3