Photo Finish - day 5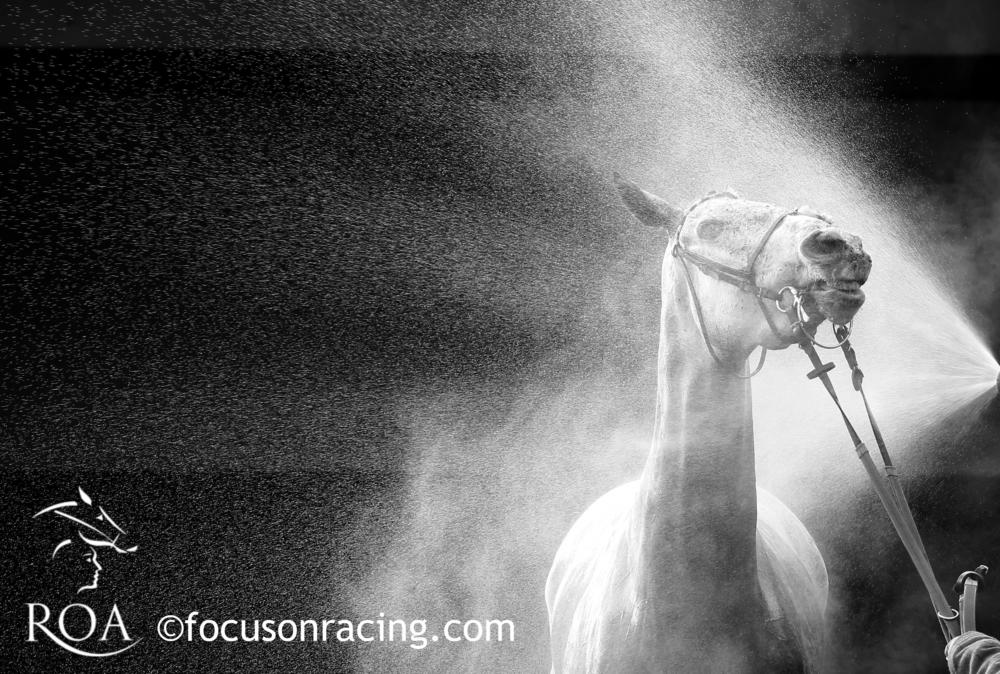 Washdown
Date: 14.01.17
Location: Warwick Racecourse
Race: Alys Rock after the Betfred "Goals Galore" Novices' Handicap Hurdle
Camera: Canon EOS-1D X
Exposure time: 1/400 sec
F-stop: f/4.5
Warwick provided the perfect backdrop to get this almost ghostly shot of Alys Rock. The sun behind a grey horse brings out the water droplets, and the spray coming from the hose as the groom washes the horse down. This picture was taken in the depths of January, but thankfully wasn't as cold as it looked!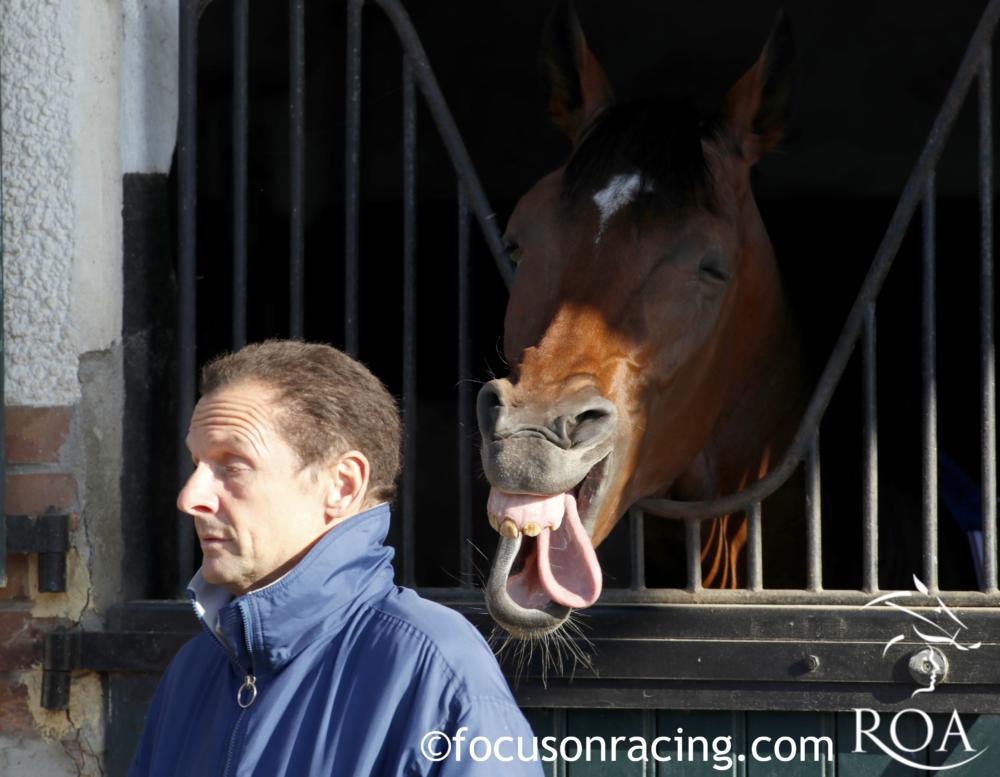 Recoletos hamming it up
Date: 08.10.18
Location: Chantilly, France
Race: Carlos Laffon-Parias open morning ahead of British Champions Day
Camera: Canon EOS-1D X mark II
Exposure time: 1/500 sec
F-stop: f/5.6
Carlos was being interviewed for a preview in the run-up to British Champions Day, and all of a sudden, from being very camera shy Recoletos poked his head out from the stables and started making some extraordinary faces behind his trainers back. At one stage he also almost took a chunk out of him. One of those cases of being in the right place at the right time.
Remember to take a look at Dan's selections from earlier this week:
Day 1
Day 2
Day 3
Day 4