Bangor-On-Dee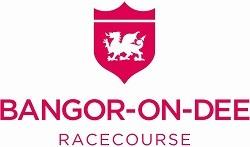 Bangor-on-Dee Racecourse,
Bangor-on-Dee,
Nr Wrexham,
N.Wales.
LL13 0DA.

01978 780323
www.bangorondeeraces.co.uk

@bangorondeerace
Bangor-on-Dee Racecourse welcomes Owners and aims to do all it can to make their day an enjoyable one. We offer the normal badge allocation but are happy to discuss extra badges if contacted in advance. Lunch is on us in the Owners buffet area with an allocation of vouchers.
General
CONTACTS
Racecourse Manager and Owners' Liaison:Jeannie Chantler 07968 963664 jchantler@bangorondeeraces.co.uk
Clerk of the Course: Andrew Morris 07581 375229 amorris@chester-races.com
ROA INFORMATION:
Gold Standard Award: 2017, 2018
ROA Owners Jackpot meeting: None
Racecourse Badge Scheme for Owners fixtures: 16 of 16 fixtures
ROA Car Park Label exemptions: None
GENERAL INFORMATION:
Horsemans Group Prize-money contract: Yes - Premier Tier
Racecourse Group: Independent
Racing Channel: Sky Sports Racing
Left-handed course. Click here for Racing Post course guide
Racecourse Photographer: Alan Wright - 01695-724504 offphoto@talk21.com
Stabling capacity: 85
TRAVEL INFORMATION
By Road: Bangor-on-Dee lies just 25 minutes from Chester and is well-signed from the main A483 southbound. From the South and Midlands, the Racecourse is best approached using the M6 and M54 (j3) then take the A41 to Whitchurch and finally the A525 towards Wrexham.
Average Journey Times:
• Birmingham to Bangor-on-Dee approx. 1 hour 30 Minutes
• Manchester to Bangor-on-Dee approx. 1 hour
• Liverpool to Bangor-on-Dee approx. 45 minutes
By Rail: Wrexham General Station is the closest to the Racecourse and a free bus service operates from the Racecourse on racedays. The bus leaves the station 90 minutes before the first race.
By Air: If you wish to arrive by helicopter at the Course, you must contact the racecourse office beforehand on 01978 782 081 to confirm arrival/departure times and landing area etc.
C-19 Badge Allocation
Under normal circumstances, the following applies:
The number of owners allowed to attend per horse in Wales is two.
The impact of the coronavirus pandemic has affected the owners experience, particularly in Wales.

In summary, Welsh Government regulations allow gatherings of up to 30 people for the same purpose but it has to be outside. We are therefore having to limit the number of owners who can attend to two people. Owners should arrive 30 minutes before their horse is scheduled to run and leave no more than 30 minutes after the race. This minimises the risk of the racecourse reaching the 30 person limit. We are in regular contact with Welsh Government, along with BHA, and will continue to make the case to allow more owners to attend fixtures in Wales.

Owners who live in a local lockdown area in Wales are not allowed to attend and owners living in a local lockdown area England need to adhere to the advice given by their local authority.

We advise that you bring evidence of your home address. Strict protocols will be in place to ensure the health and wellbeing of all owners.

Face masks are required on arrival only, and all attendees will be required to utilise the NHS Track and Trace QR code at the racecourse entrance. We will, of course, ensure indoor toilet facilities are available.

News
• All owners will need to complete a two-stage screening process. This includes the BHA's COVID-19 online learning module to be completed in advance of raceday, followed by health questions (see attached link….)and a temperature check on arrival at the racecourse.
• OWNERS FROM TIER 3 IN ENGLAND AND THE HIGHER TIERS IN SCOTLAND ARE POLITELY REQUESTED NOT TO TRAVEL UNLESS IT CAN BE SHOWN THAT IT IS FOR WORK PURPOSES. EVIDENCE OF THIS WILL BE REQUIRED.
• PLEASE E MAIL JCHANTLER@BANGORONDEERACES.CO.UK BEFORE YOU BOOK IN ON PASS, WITH NAMES AND POSTAL ADDRESS OF ATTENDEES, TO ENSURE THAT WE HAVE AVAILABILITY AS THE WELSH GOVERNMENT RESTRICTIONS ALLOW ONLY A MAXIMUM OF 30 PEOPLE IN THE OWNERS ZONE. SPACES WILL BE ALLOCATED ON A FIRST COME FIRST SERVED BASIS. WE WILL CREATE A WAITING LIST IN CASE OF NON RUNNERS
• All owners, guests and representatives must bring Photo ID on with them to the racecourse, a utility bill with the address on is helpful. It is not essential to bring your PASS Card.
• In line with the Welsh Government Restrictions, Owners will not be allowed indoors; however we will ensure toilet facilities are available.
• To adhere to Welsh Government Restrictions tea, coffee and bottled will be available but there is no alcohol or food provision.
• Parking will be in the Owners and Trainers Car Park.
• Owners on course will have access to a dedicated 'owners' zone', which will be separated from raceday workers (trainers, stable staff, jockeys, officials, media etc.), who have undergone a more rigorous health screening process. For infection control purposes, no movement will be permitted between the two areas of the racecourse.
Watch Live and Replays
Watch Live
Racing Post Ultimate Racecards - Members can take advantage of a special offer - first three months of Racing Post Ultimate Membership for £10. Click here for more details
Replays
Price: Free
Log in required?: Yes. Free sign-up.
Price: Free
Log in required: Yes - active Bet365 account required to access full library.
Racing Post - Members' Club (Ultimate) – 12 months for the price of 9 (£261.75 save £87.25)
The last word in racing information. With news, ratings, stats, tipping and great offers this invaluable racing resource is a must for any owner. Drill into a horse's form, pedigree, results analysis and much more.

Members' Club Ultimate now comes with free access to the Racing Post Digital Newspaper so you can view every page of the paper on your phone, tablet or computer the night BEFORE it comes out. And also Racing UK Replays are BACK. Another great way to watch your runner or if you want to see a horse's run before making a bet.
ROA members should log into the Members Area to find out how to secure these discounts.

Log in required: Yes
Price: Free
Log in required?: Yes. Can create a Sporting Life log in, or by using one that you may have already set up through ITV7, SkyBet, Sky Super6, Sky Fantasy Football, Sky Six-A-Side - then click on Horse Racing and then search, input the name of your horse and then click on the Horse name. Select the race you want, and the video will appear at the bottom of the screen after the result.