Owner Sponsorship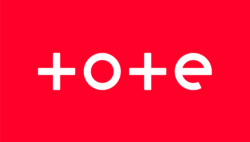 Since its inception in 2004 over 60,000 ROA-sponsored horses have run in races under its various guises. The benefit is valued by members as it allows them to register for and reclaim the VAT charged on the purchase price of their horse and many associated fees. This can represent an annual recovery of over £4,700.
Since 1 January 2020 the scheme has operated under the banner of the Tote, with both them and Britbet jointly funding the scheme that year. From 2021 the Tote will generously fund the scheme on their own, for which we are extremely grateful.
Should I be sponsored?
Owners who secure sponsorship for their racing activities can register for VAT.
Owners can reclaim VAT on the purchase price of their horse (if applicable) and this can be claimed up to four years after the purchase of the horse if owned 100%.
Owners can also reclaim VAT on their racing expenses – including training fees, transport costs, veterinary fees and jockeys fees – backdated up to six months. This can represent an annual recovery of over £4,700.
If you are not already registered for VAT, just think of the savings that could be made!
Does the ROA provide sponsorship?...
YES!
The ROA runs the Tote Owner-Sponsorship Scheme.
This will provide sponsorship for horses in training which are wholly owned by ROA members.

In the case of a Racing Club or Syndicate, then all club/syndicate managers need to be ROA members in order for the horse to be eligible for the scheme.
Where the horse is owned in a Partnership, all owners need to be ROA Members.

A sponsorship payment of £100 per horse is made to the owner entity once the particular scheme their horse is sponsored under has closed. This is paid into their Racing Account.
There are four schemes running throughout the year - January, March, July and September.
Each scheme runs for a full 12 months.
Sponsored horses will need to carry a Tote logo on the chest and collar of the owner's colours. There are no provisions for branding on attendant's clothing or horse rugs.
How do I apply for the scheme?
Download the Owner-Sponsorship Agreement Form and send it to the ROA office either by post or email [email protected]
Call the office on 01183 385680
Complete the form below

July 2022 Sponsorship Form.pdf

July 2022 Sponsorship Form
If you have any questions on the Tote Owner-Sponsorship scheme please contact 01183 385680 or by e-mail to [email protected]
Need logos?
Should you require Tote logos please contact John at Horse Requisites on 01638 664619 and pay the required fee (£20 + VAT).
Horse Requisites also offer a stitching service for new silks requiring logos, which is an additional charge.
Please allow time for postal delivery.
Further information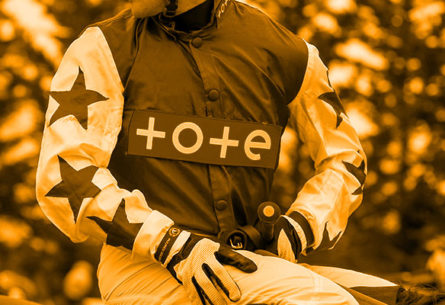 More information on what you can reclaim under the scheme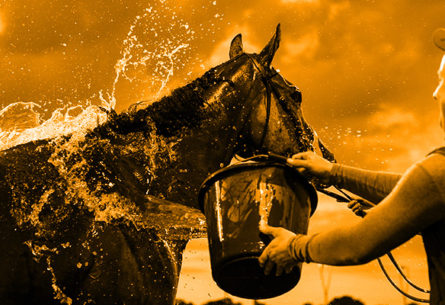 Reclaiming your VAT is now easier than ever with the ROA VAT Solution.
For more information on sponsorship, members should refer to the BHA Sponsorship Framework for Racehorse Owners (SFRO).
Full Terms and Conditions for the Tote Owner Sponsorship Scheme:
Horses must be registered in the Owners name and listed as in training with Weatherbys to qualify.
Qualifying horses must carry the Tote logo on patches fixed to the chest and collar of the Owners' silks each time they run in Britain during the Sponsorship Period with the exception of any named races excluded as detailed in the Racing Calendar. The logos conform to the size as detailed in the BHA Code of Conduct.
Upon being accepted onto the scheme for the Sponsorship Period, the Owner will receive a non-refundable payment of £100 per horse (plus VAT if applicable) as the Sponsorship Fee payment.

The owner will pay for the production and fixing of the Tote logos to their silks. Should you require a set please contact John at Horse Requisites on 01638 664619 or [email protected] and pay the required fee (£20 + VAT). Horse Requisites also offer a stitching service for new silks requiring logos, which is an additional charge. Please allow time for postal delivery.

A fee in accordance with Schedule (A)1 is due to the British Horseracing Authority Limited at the time of registration.
The owner confirms that it has full title and authority to enter into this Agreement and is not bound by any previous agreement which adversely affects this Agreement.
The sponsorship agreement must be signed by the owner or one of their representatives.
Sole Owners of participating horses must be members of the ROA. In the case of a Racing Partnership, all owners need to be ROA members in order for the horse to be eligible for the scheme. Where the horse is owned in a Syndicate or Racing Club, all Syndicators or Club managers need to be ROA Members.
For joint-owned horses, Sponsorship payments are made on the basis that the partners share the payment as per their share in the horse.
Any change of ownership during the Sponsorship Period must be notified immediately to the ROA