Ian Robinson - Imperial Racing
Many owners are usually better recognised in the racing industry through their racing colours and their horses' names, rather than being a familiar face.
Over the coming months, with the support of the ROA, Ascot will be getting to know some of the names behind their racing colours.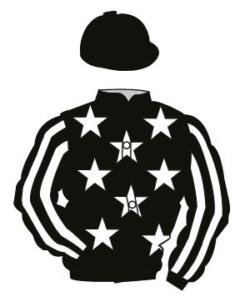 Ian Robinson - Imperial Racing
Ian Robinson shared his father's passion for racing from a young age, and soon decided that when he had some 'cash to spare', he would dip his toe into racehorse ownership.
Living near the picturesque Carlisle Racecourse, Ian's eye was often caught by the frequent journeys made to the Cumbrian track by Nigel Twiston-Davies, sowing the seed for an owner-trainer partnership that has lasted over 20 years.
Over time, Ian, along with his friend Paul Costello, grew a small syndicate initially called 'Our Friends in the North', but that name was to change when the syndicate won the Cheltenham Gold Cup in 2010 and they became Imperial Racing.
Despite having recently tasted Ascot success when the Kim Bailey-trained Imperial Aura romped to victory in the Chanelle Pharma 1965 Chase, it was a far lesser achievement that Ian would class as his favourite Ascot memory.
"We had a horse called Bobby Dazzler, who was the apple of my eye. Trained by Nigel, he had made his first appearance at Aintree, where he had disappointed, so appeared at Ascot on January 10th 2004 as a 50/1 outsider and ran a brilliant race to come 5th. We were so delighted with the improvement that we emptied the Champagne Bar at Ascot."
"Imperial Aura's November success was slightly unexpected; he still had things to prove. Sadly, due to Covid, we were unable to be there and at that stage we hadn't set up the ability for us all to watch it together on Zoom."
With nearly 130 friends, and friends of friends now in the group, Ian has an honest and refreshing outlook on the sport.
"National Hunt involves some of the nicest people you would ever hope to meet, it's the last bastion of true sport. Everyone wants every horse and every jockey to come back safely, their welfare is far more important than the result."
Ian's passion for horses is evident and this is something he wants to share with all the group members. "I want our members to be able to visit the horses whilst in training, to see the professional jockeys and trainers at work and get close to the horses they invest in."
With a wry smile Ian says that many members join the group with a share in one of the 22 horses currently in training, but most find it addictive and buy into more horses. "Social media has been a godsend over the past year to keep all members in the loop. We have WhatsApp groups for all horses and everyone follows every horse and are involved in their journey. If one group of owners win with their horse, then everyone else joins in the celebrations."
Ian relies on Kevin Ross for his bloodstock purchasing expertise and views Kevin to have "the best eye for a horse in the business." Kevin and his wife Anna are a big part of the Imperial team; they do all the pre-training, the store horses are kept in Ireland and every horse returns to Kevin's Irish base for its break. Each year, Ian and Paul organise for all the group members to go to Ireland at the start of the season to see the horses start their preparations for the season ahead and see behind the scenes, something Ian feels is very important for the members to see. "It is important that the owners get close to the horse, the horse becomes part of their family."